New Australian Curriculum Titles Available Now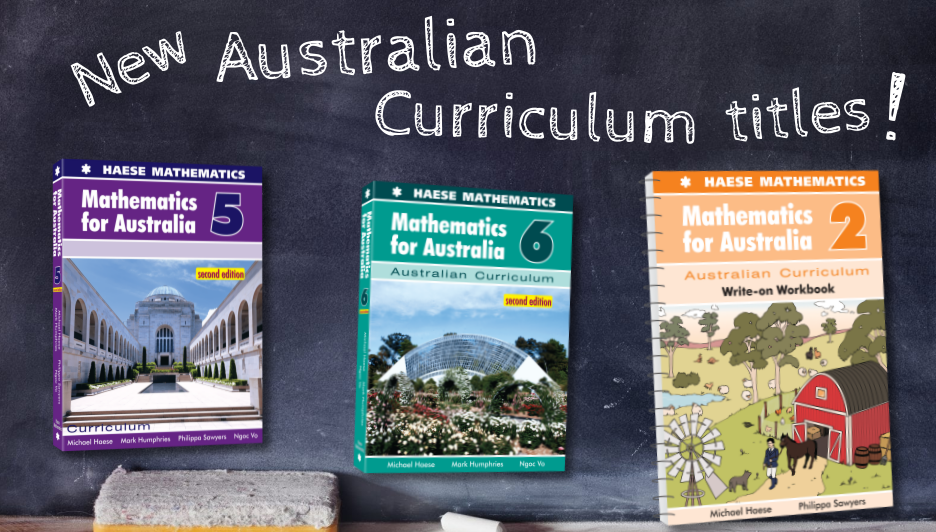 01 June 2021
Our new publications, Mathematics for Australia 2, Mathematics for Australia 5 (2nd Edition), and Mathematics for Australia 6 (2nd Edition) are now available in stock at our Australian warehouses.
Mathematics for Australia 2 book is part of a long-term plan to support students from Primary school through to High School and beyond. This book aims to provide a foundation to build on, with an emphasis on conceptual understanding. A mix of exercises and practical activities provides an engaging learning experience.
The colourful coil-bound write-on format and digital subscription have a clear, easy-to-follow style that remains bright and engaging to students.
The new editions of Mathematics fo Australis 5 and 6 have been restructured to emphasise learning objectives and provide more targeted activities & investigations for an interactive learning environment. Additional extension exercises have been included to challenge capable students, and prepare for the years ahead.
All publications are accompanied by a digital subscription, with additional resources such as Watch Listen Learn examples, which are animated with step-by-step voiced explanations. The digital benefits are not only applicable in the classroom, but also as a support tool for students working independently.
To place an order or for sample access, please refer to the individual publication pages.