Book Notes Feature Now Available on Snowflake
27 February 2018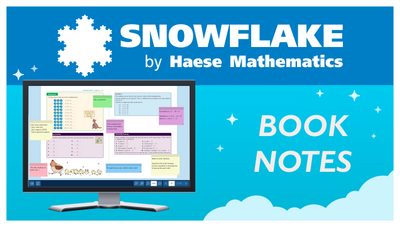 This feature is a great addition to Snowflake as it allows you to add virtual sticky notes to your digital book and record key points to help you with your studies or exam revision.
You can now:
Add notes to your digital book
Use mathematical symbols in your notes
Easily edit your notes to change the text
Resize, move or hide notes on the page
Access your saved notes on any device using the online reader
View the complete list of notes on the Notes tab of the reader menu
Please note that this feature is only available in the online reader. For further information about this feature, please visit our Snowflake help page.