Australian Curriculum Worked Solutions Go Digital!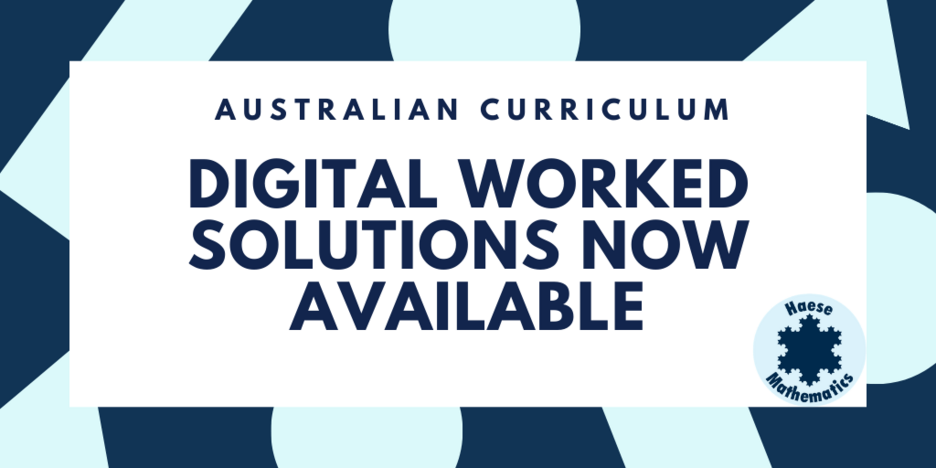 27 March 2020
In light of the ongoing COVID-19 response and the transition to online teaching platforms, we've made all of our Australian Curriculum Worked Solutions available digitally from years 7 to 10A, to support those using our textbooks.
These solutions are valuable resources for teachers, parents, and students working independently.
Worked solutions are designed to be used alongside any of our texts and provide a detailed break-down of the solutions to exercises contained in each book.
Each worked solution is modelled on the worked examples shown within the textbook, and while correct answers can sometimes be obtained by different methods, they provide support for challenging areas.
The Worked Solutions can be purchased through our website for instant digital access, or please contact us through info@haesemathematics.com.au for further information.
You can find all of the worked solutions for the Australian Curriculum here.