Learn About Our Primary Write-On Workbooks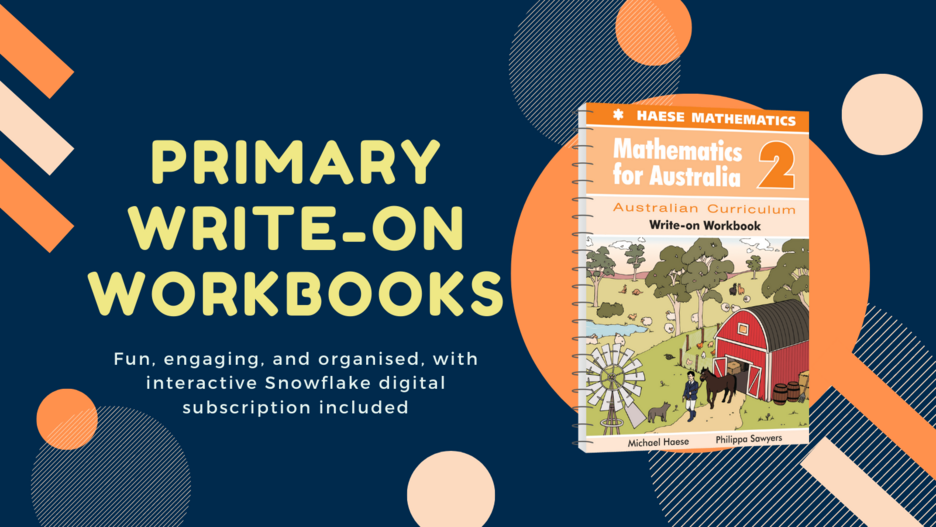 17 December 2021
Our Primary Write-On Workbooks are a fun and engaging way to learn and grow an understanding and appreciation of mathematics.
The books are part of a long-term plan to support students from Primary school through to High School and beyond. They provide a solid foundation to build on, with an emphasis on conceptual understanding. A mix of exercises and practical activities provides a well-rounded learning experience.
The colorful coil-bound write-on format and digital subscription have a clear, easy-to-follow style that remains bright and engaging to students.
Whether it's in the classroom, used for homeschooling, or as an additional learning tool, we're sure that you'll find these resources useful! While they are written for the Australian Curriculum, they've now been used successfully internationally for Primary aged students.
Accompanying Teacher Resources provide in-class activities, tips & tricks, alongside answers to all questions.
Explore our full range of titles for the Australian Curriculum here.