Cambridge IGCSE International Mathematics (0607) Extended (2nd edition) Available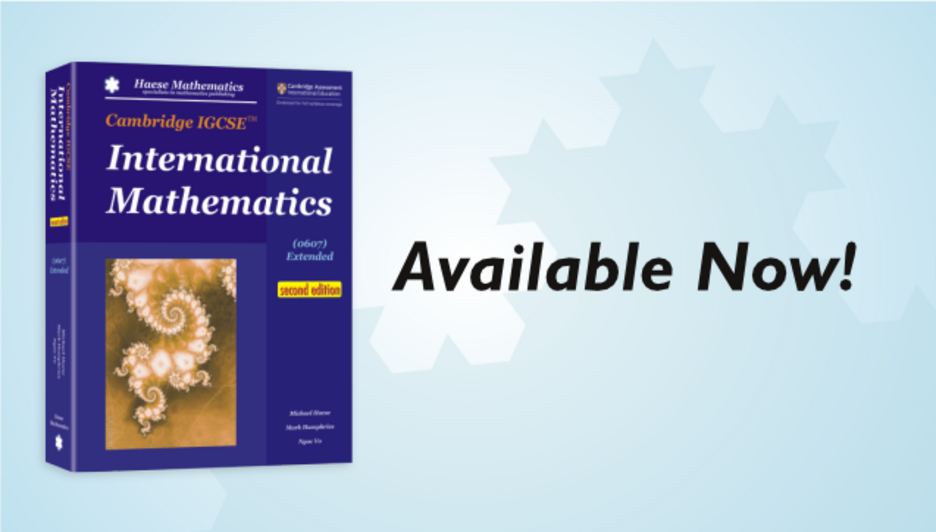 28 November 2018
This new edition has been written to reflect the changes made to the Cambridge IGCSE International Mathematics 0607 Extended syllabus for first examination in 2020. We have received endorsement for this book from Cambridge Assessment International Education.
What is new in this edition...
Content has been updated to reflect the changes to the syllabus.
Many of the chapters, especially the early chapters, have been restructured to allow for a more sensible progression of difficulty.
A more comprehensive set of Assumed Knowledge material (7 chapters) is available digitally.
Chapter 36 (Multi-topic questions) and Chapter 37 (Investigation and Modelling questions) now contain questions from past International Mathematics exam papers.
The calculator models used in the book have been updated, and the calculator instructions are now available online.
More details about the book, including Table of Contents, can be found here. Teachers interested in viewing an advanced preview of the book are invited to email cambridge@haesemathematics.com.
Orders can be placed via our webpage by clicking here or by emailing our customer service team.