Haese Mathematics at MASA 2015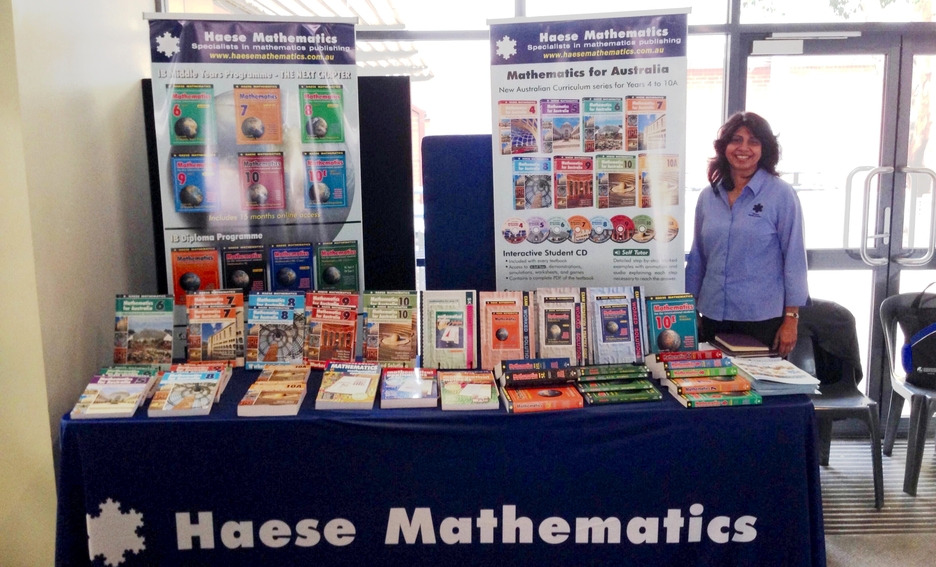 07 April 2015
The annual conference of the Mathematics Association of South Australia (MASA) will be held on 16th and 17th April 2015 at the Glenunga International High School.
Haese Mathematics will be a Gold sponsor and an exhibitor at this conference.
Michael Haese, principal author and editor for Haese Mathematics will be conducting two workshops at this conference:
Walk through new Methods and Specialist courses, in preparation for 2016.
Session 2.3, Thursday, 16th April 2015, 1:30 pm to 2:30 pm.

10 to the end - An author and publisher's perspective on SACE, the Australian curriculum and a productive way forward for South Australian mathematics education in schools. (Discussion)
Session 6.6, Friday, 17th April 2015, 2:10 pm to 3:10 pm.
For further information, please visit http://www.masanet.com.au/major-events-annual-conference/