MASA Revision Guides for 2023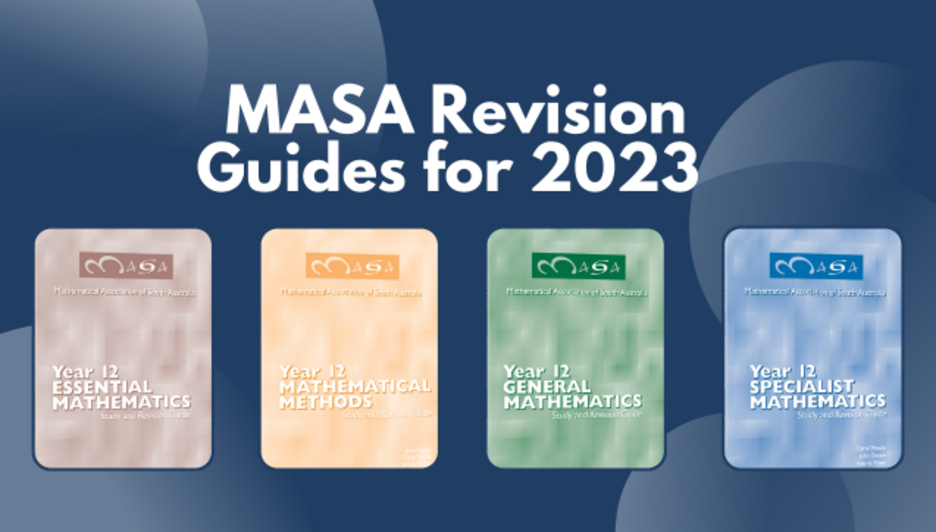 22 May 2023
MASA Revision Guides have been updated to include 2022 SACE examination papers and their fully worked solutions. Existing subscriptions have been automatically updated to include the most recent exams.
New subscriptions can be purchased here, for nearly instant access.
Please contact us at info@haesemathematics.com.au with any questions or for support.