Online Multilingual Mathematics Dictionary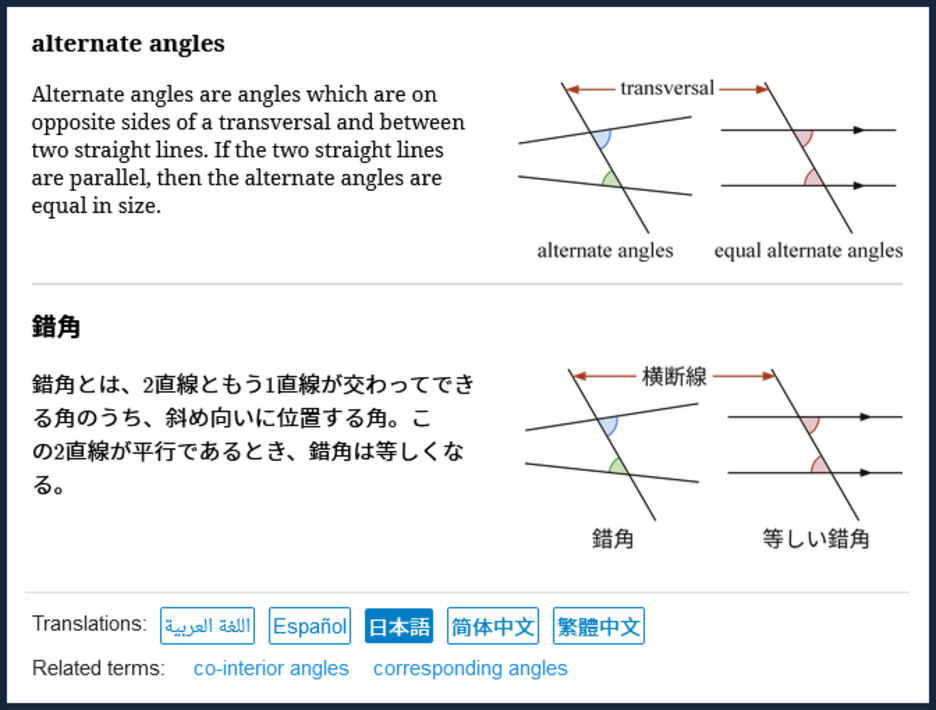 26 September 2019
We are proud to present our new online mathematics dictionary!
Important mathematical words and phrases written at two levels:
Expansion to Grades 11-12 will follow.
Translations are provided in 5 languages for all definitions.
Works as an independent eBook, or on top of your text book in our Snowflake platform.
Purchased as a 4 year subscription.
Available direct from our website only.
Click here for details.
For institutions who have purchased class sets from us, please email dictionary@haesemathematics.com to obtain a free trial.